Quogle search engine
Orda ab Chao
In an advertising agency, everyone loses time once in a while looking for documents, files or... keys. We're all human, after all. This may also happen in QuoJob. If optimally used, QuoJob contains all your contact details, quotations, briefings and registrations as well as all information about your customers and suppliers. Quogle has been developed to prevent you from needlessly losing time while searching for certain words in your database
Quogle: if you look, you will find
Enter a search term, select the QuoJob sections in which you want to search and you will get a list of hits in no time. Nothing is as handy as this search engine, and nothing will save you as much time. 

Multi-Language
Each one of your employees can use QuoJob in their mother tongue. Draw up quotations and invoices and automatically translate them into the language of your choice.

Folder management
Do your employees manage all graphic files on a server by means of a consistent folder structure? This module ensures that QuoJob automatically creates a folder structure for each new project.
What does it do?
Folders and subfolders are created on your server by means of a JDF or XML file.
Advantages
• No risk of errors or mix-ups
• Consistent naming system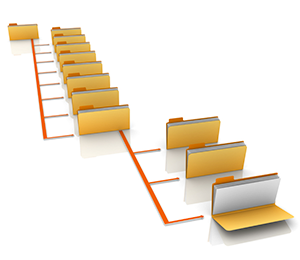 Human Resources Professional
The extensive Human Resources Professional module keeps track of important information such as employment contract per employee, start date, trial period, notice period, parental leave, remuneration and work arrangements,...
What does it do?
Management of all contract details per employee
Management of CVs, studies and specialisations, etc...
Management of equipment (computer, mobile phone, car, etc.)
Management of leave (illness and time off)
Advantages
Central and uniform management of professional HR data
High level of security for confidential information
Use of hourly rates in reports with operational profitability factors

New Business Development
This tool enables you to assess marketing and pitches but also to carry out internal analyses of customers and competitors. This marketing and sales module also allows you to manage potential sales and carry out regular assignments and analyses of New Business actions.
Advantages
More efficient follow-up of New Business actions
Faster assessment of marketing actions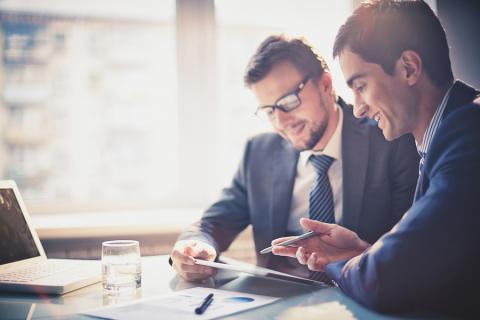 QuoJob Mobile
QuoJob in your pocket
Unrestricted mobility with QuoJob Mobile. You can import, edit or add contacts easily. You will never again forget the things you need to do. Timesheets can be consulted and adjusted quickly and easily. Who does not want to have their entire business close at hand all the time?
Sometimes dreams come true. QuoJob Mobile is the ideal smart solution for anyone who has many external appointments. iPhone or Android... unrestricted mobility for your company. More time for real business!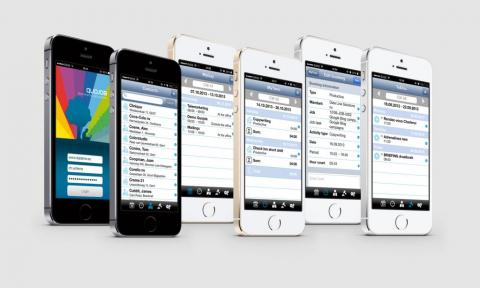 Other optional modules
Most functionalities described below are by default included in QuoJob, but if you want to use them more thoroughly, the modules in question can deliver considerable added value in terms of level of automation and efficiency.
Customer- and industry-specific price lists
Individual price list management with automatic generation of discounts and surcharges
TeleMarketing
Adopting working methods and follow-up strategies used by telemarketing agencies
"Recurrent activities"
Do not waste time on contracts that need to be invoiced on a weekly, monthly, quarterly or annual basis (such as hosting and service)
Gantt Chart visualisation of project management
Milestone and task management, capacity and resource management as well as project plans as a graphical representation and timing as a PDF
Media
Assignments as well as cost, advertising and distribution plans (for print, online, radio and TV)
Cash book
Module to manage cash payments and to register cash transactions
Automated generation of invoice payment follow-up, including reminders
JDF Document management
Creation of structured client folders, job folders and sub folders on your server. QuoJob Accounting link (export from QuoJob to your accounting package)
Navarro
This module enables you to automate communication with your printing business, directly place price requests in the MultiPress calculation software and automatically load the MultiPress quotations into QuoJob
Data export 
Export of data to all major spreadsheet programs
SMS messaging
Texting relationship data to your colleagues or informing contacts of their tasks or appointments by SMS
Telephony module
Interface between QuoJob and your VoIP telephone exchange
QuoJob Logi Info
Extensive controlling, dashboarding and reporting
Multi-Company (price per company)
This module helps you manage multiple mutually independent companies that are distinct under tax law
E-banking
Module to forward outgoing payment orders to your banking institution. Supporting communication protocols include ClieOp and SEPA
Commission
Settling commissions automatically
Currency module
Managing currencies other than the €
Invoice payment import
Transferring ticked-off invoice payments from your accounting package into QuoJob for a clear overview of which invoices have been paid and which have not.
IMAP
Linking email messages containing attachments to projects and relationships. The user has a folder structure of their own