Exporting to accounting
Sales invoices, purchase invoices, reminders and management of recurrent performances such as subscriptions, maintenance contracts, hosting etc. are centralised in one financial module so that you always have a correct overview. With this module, the Financial Export link ensures that all sales and purchase invoices are converted to your accounting package via our Financial Convertor. The project manager and IT developer tandem guarantees flawless technology, so you don't have to worry about the technical aspects upon implementation.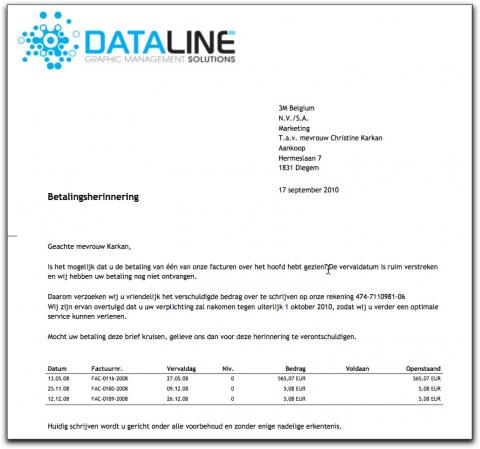 Reminder management and follow-up
Reminder management and follow-up requires a multidisciplinary approach and especially a positive vision. It does not slow down sales. On the contrary, it stimulates and improves sales. QuoJob offers extensive possibilities as for management of and follow-up on sales and purchase invoices. The sales invoices are produced on the basis of existing orders and registered hours, materials and purchases. This means you immediately get an analysis of how the project went when drawing up the invoice. The diverse services can be invoiced with only a few mouse clicks. The very powerful invoicing engine offers all possible options: partial invoices, pro forma invoices, invoices across projects, balance invoices, personalised PDF visualisations, etc. The created invoice can then be printed, emailed or forwarded digitally.